2017 Spring Luncheon Meeting
On 10 May 2017, our Association held its Spring Luncheon Meeting at The Swan Club in Roslyn, New York. The weather was mostly sunny, and the event was enjoyed by 24 members and 12 spouses and guests. As usual, the schedule began with a cocktail reception with passed hors d'oeuvres, which was followed by a served luncheon.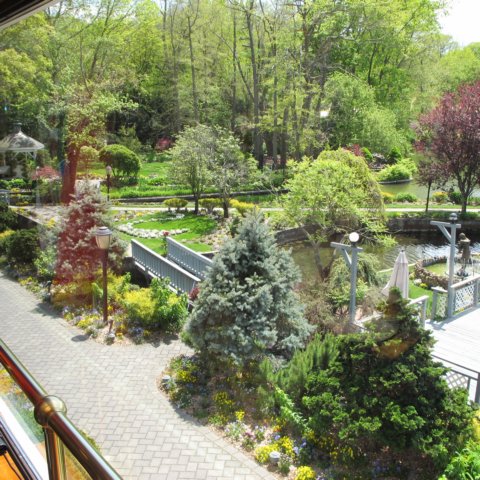 During the luncheon, President Louis H. Sudholz, Jr. conducted a brief business meeting, and reported regarding recent Association activities and plans for the rest of the year, including our plans for observances of the 100th Anniversary of the organization of the 77th Infantry Division at Camp Upton in 1917.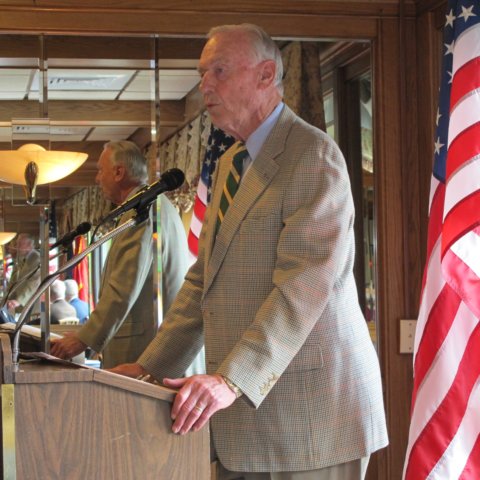 As is customary, he began by recognizing the General Officer who was present, MG George E. Barker, and he recognized the following former 77th Command Sergeants Major and Sergeants Major who were present: Anthony A. Filosa, Leonard Finkelstein and Daniel J. Mari. COL Sudholz also welcomed two new members, COL Gerard A. McEnerney and CSM Mari, and presented each of them with the customary etched 77th glass and Statue of Liberty lapel pin.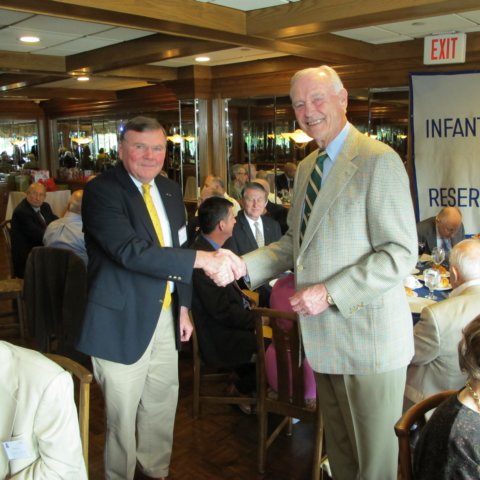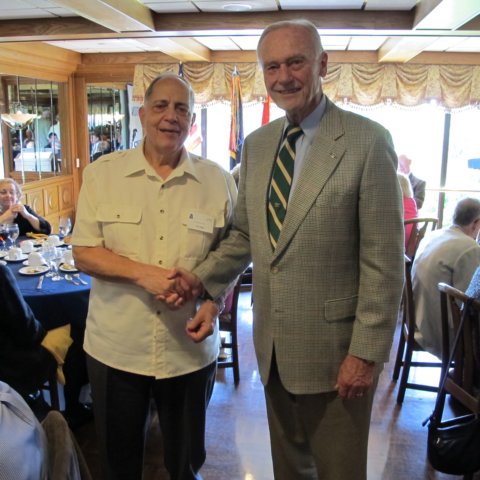 COL Edwin G. Logan briefly reported regarding the upcoming Commemoration Ceremony and observance of the Division's 100th Anniversary in the 307th Infantry Regiment Memorial Grove in Central Park on 10 June.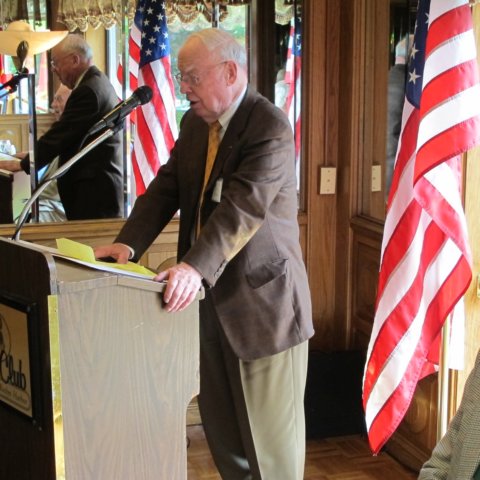 The regular dessert course was supplemented by a special cake decorated in honor of the 100 years since the organization of the 77th Infantry Division.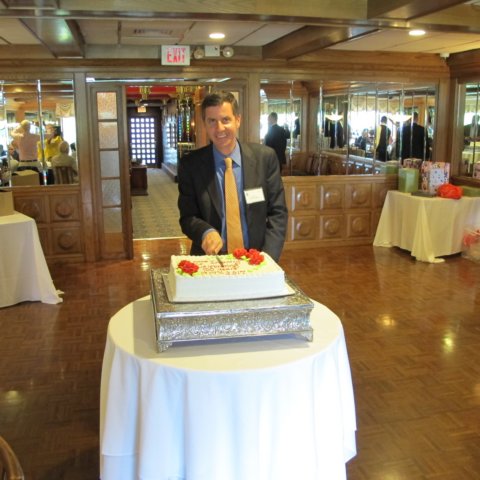 The luncheon concluded with a popular raffle of six donated prizes conducted by COL Seymour Kaplan, the proceeds of which will go toward funding our memorial services.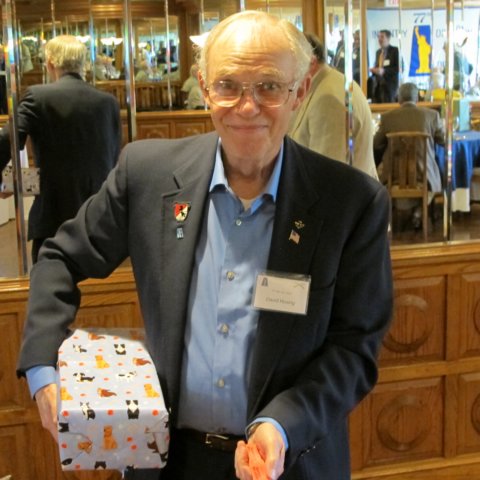 In attendance were: CW4 Alfred J. Acunto; MAJ Carnig Ajamian with Ms. Bernadette Rynne and Mr. James Ryose; MG George E. Barker; COL Lawrence E. Connors; COL Ivan Cornielle; SGM Anthony A. Filosa; SGM Leonard Finkelstein; Mr. Stanley Green; COL Kevin F. Harrington; COL David E. B. Husing; CW4 Bernard M. Kaplan; COL Seymour Kaplan with Mrs. Harriet L. Kaplan; COL Frank J. Koegl; COL Edwin G. Logan with Mrs. Mary C. Logan; CSM Daniel J. Mari; COL Gerard A. McEnerney; LTC Glennie L. Millard; CW5 Robert Neglia; LTC John W. Peterkin with Mr. Thomas Sullivan and LTC James S. Taylor; SFC Ronald I. Peters; Mrs. Ivy A. Richardson with Mrs. Eileen McKenzie; Mr. Malcolm R. Schade with Mrs. Cherie Schade; LTC Joseph Schroder; CW5 Paul M. Silverman; COL Louis H. Sudholz, Jr. with Mrs. Joan L. Sudholz; LTC(P) Thomas P. Sullivan; and CPT Douglas A. Wilke.


To view additional photos of this event, click here to go to Photo Albums on this web site.