2015 Fall Luncheon and Annual Meeting
On 14 October 2015, our Association held its Fall Luncheon and Annual Meeting at The Swan Club in Roslyn, New York. Despite favorable weather, attendance was significantly lower than usual, and the event was enjoyed by only 16 members and 10 spouses and guests. As usual, the schedule began with a cocktail reception with passed hors d'oeuvres, which were followed by a served luncheon.
During the luncheon, President Lou Sudholz conducted a brief business meeting, and reported regarding the healthy financial condition of the Association, recent Association activities, plans for the rest of the year, and events planned for 2016. As is customary, he began by recognizing the General Officers who were present: MG George E. Barker and MG Anthony R. Kropp. He also noted the passing away in July of COL Allen J. Nadler, a long-time director, past president, and secretary of the Association.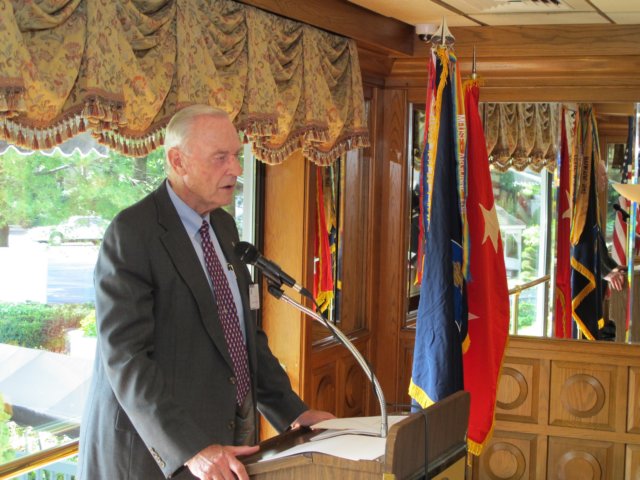 Mr. Malcolm R. Schade, who has succeeded COL Nadler as secretary, and CW4 Bernie Kaplan then conducted the election of directors. Despite the presence in person of only 16 voting (Regular or Honorary) members, proxies given prior to the meeting enabled the meeting to achieve the required quorum of at least 21 voting members (10% of the total number of members eligible to vote). All of the candidates proposed by the Nominating Committee were unanimously elected for the respective terms described in the proxies and ballots, and until their successors shall be duly elected and qualified.
Immediately following the election, COL Arthur DeRuve, a long-time member of the Association, gave a highly interesting and informative talk entitled "A Tribute to Our Troops and Veterans". COL DeRuve, who served on active duty for two years with the 2nd Armored Division as a Cold War soldier in Germany, and then served for 28 years in the Active Reserve, including 11 years as a military liaison officer for West Point, spoke engagingly about the many important contributions to the country and its allies by American soldiers, sailors and marines, from the Revolutionary War up through the present era.
The luncheon concluded with a popular raffle of six donated prizes conducted by COL Seymour Kaplan, the proceeds of which will go toward funding our memorial services.
In attendance were: MG George E. Barker; COL Arthur DeRuve; CW4 Edward C. Grant with Mrs. Kathleen Grant; COL David E. B. Husing; CW5 William F. Iannone; CW4 Stephen C. Josephs; CW4 Bernard M. Kaplan; COL Seymour Kaplan with Mrs. Harriet Kaplan; MG Anthony R. Kropp with Mrs. Joanne Kropp; LTC Glennie L. Millard; CW5 Robert Neglia; LTC John W. Peterkin with Mrs. Ann Peterkin and Mr. Thomas Sullivan; SFC Ronald I. Peters; Mrs. Ivy F. Richardson with Mrs. Eileen McKenzie; Mr. Malcolm R. Schade; CSM Julius C. Stein; COL Louis H. Sudholz, Jr. with Mrs. Joan Sudholz; COL Richard K. Treacy; and CPT Douglas A. Wilke.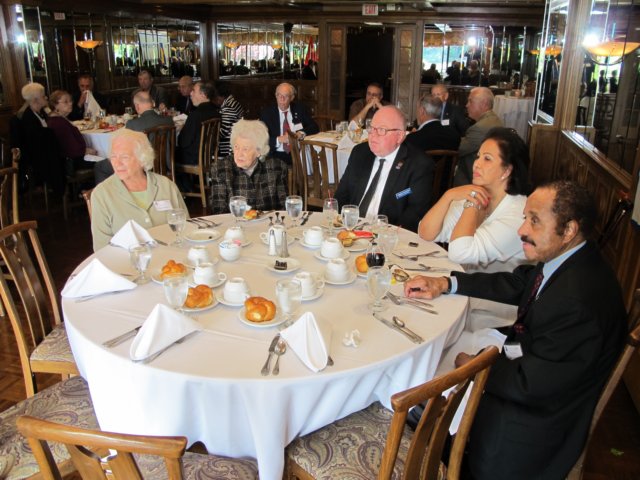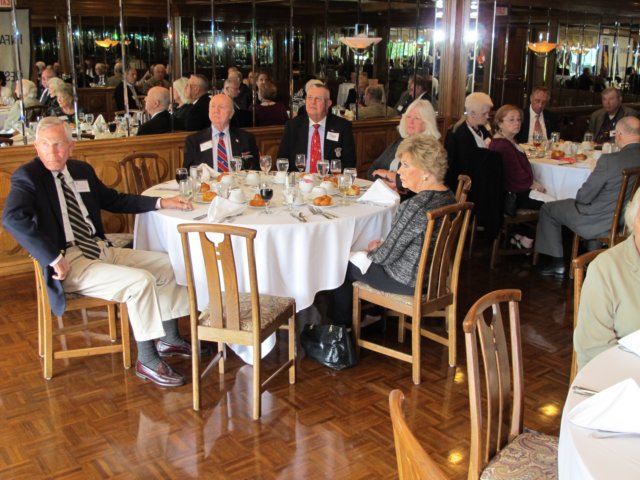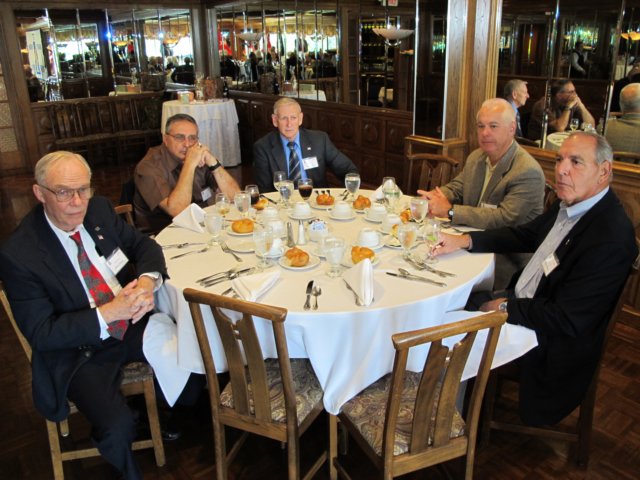 To view additional images click here to go to Photo Albums